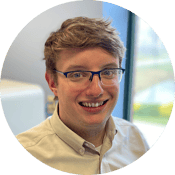 Orthogonal and Complementary Techniques for Subvisible Particle Characterization in Biotherapeutics

Speaker: Austin Daniels, PhD, Application Scientist, Yokogawa Fluid Imaging Technologies

Duration: 37 Minutes

This presentation discusses the concept of orthogonal and complementary techniques for particle analysis and why employing these is crucial to determine critical quality attributes (CQAs) in biopharmaceutical formulations. A case study is also presented to show how flow imaging microscopy can be paired with orthogonal and complementary techniques such as light obscuration and dynamic light scattering to help researchers characterize protein aggregation in drug products.

Please fill out the form on this page to view the webinar on demand.