GENERATE YOUR ALGAE REPORT IN 10 MINUTES
Avoid cyanobacteria events and taste and odor complaints with the FlowCam Cyano.
The FlowCam Cyano, a flow imaging microscope for high volume, routine analysis, was specifically designed to meet the needs of water utilities and monitoring agencies.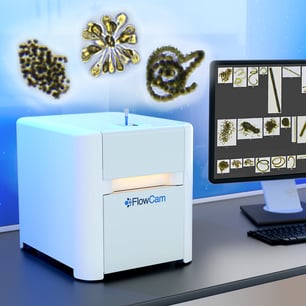 With the FlowCam, you can:
Monitor taste and odor algae
Track cyanobacteria
Detect filter-clogging diatoms
Calculate cell counts and concentration of each taxa
Monitor filter performance
Count and measure any particle in a water sample
The best proof is in a case study - fill the form on this page and download a "Blueprint to monitor cyanobacteria" as developed by the City of Wichita Falls. Leave a message to request pricing information.
Watch the video below for a demonstration of the FlowCam Cyano: