We have recently launched two new service plan packages for our FlowCam customers. They both include annual preventative maintenance and calibration, including repairs, parts, labor, and shipping. The key difference is that the Gold plan includes on-site services at your location, while the Silver plan includes factory services.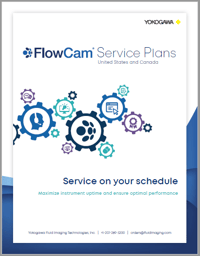 Proper instrument service schedules will help ensure that your instrument experiences maximum uptime and optimal performance. Find out which plan is right for you by downloading our guide to service plan options for customers in the US and Canada.


Download Service Plans Brochure

Please contact orders@fluidimaging.com with any questions or requests.